If you are still using Windows* 7, it's time to take the leap to Windows* 8. While the interface changes may take a bit of getting used to, there are lots of improvements under the hood and a bevy of powerful new apps included with the OS.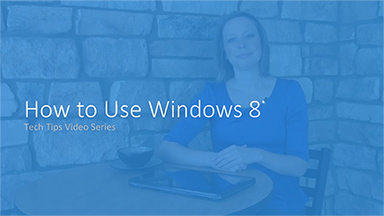 Yes, if you have been a Windows* user for years, it is a pretty radical change from previous Windows systems, with the Start menu replaced by a Start screen and control panels hidden away off screen, but once you get the hang of it, it's actually pretty easy to work with, and in some ways it's definitely faster.
The Windows* 8 Start Screen
The login screen doesn't look like it has changed much since Windows* 7, but as soon as you log in, you will be startled to go to what is called the Start screen, not the Desktop (though in Windows 8.1 you can change that behavior through a settings tweak). The Start screen is cheery and colorful: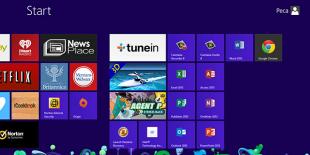 You can see that there are big tiles that offer shortcuts to different programs on your Ultrabook™ or other computer with Windows* 8. Some of the tiles even show information in this view, like weather and stocks, which is handy.
To get to the Desktop, all you have to do is tap on the Desktop icon on the lower left (it might be in a different location on your own Start screen, but it will still look like a miniature Desktop and say "Desktop" on it). A click or a tap, and you're looking at a Windows Desktop.
To go back to the Start screen, tap the Windows button on the keyboard or click on the Windows button on the lower left of the task bar if you have already jumped up to Windows* 8.1. Easy.
Remember, the Start screen replaces the Start menu in older Windows systems. What takes a bit of getting used to is that all of the system functions—indicators for Wi-Fi signal, time, date, and so forth—that used to be on the lower right of the taskbar have moved off the screen. Most of those functions are now placed in what Windows* 8 calls the Charms bar.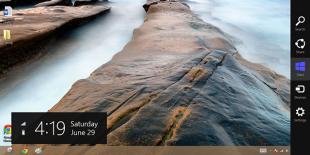 The Charms Bar
You get to the Charms bar by simply swiping from off screen right towards the center of the screen, moving your cursor off screen towards the right, or by pressing Windows*+C on the keyboard.
From top to bottom, the icons you will see are Search, Share, Start, Devices, and Settings.
Search is particularly cool, because once you see the Charms bar, you can actually just start typing the name of the file or program you seek and the search results are shown as you continue entering your search pattern. These results can encompass apps, files, data, and much more. This is a big step forward in search technology.
Share lets you manage file and system sharing, Start lets you configure the start screen—which is really helpful—and Devices lets you tweak whatever things you have hooked up to your computer. Finally, Settings is the old Control Panels from the earlier Windows* systems, just with a new and easier face.
Microsoft worked to get the administrative stuff out of sight and let you really focus on the task at hand rather than having the task bar, Start menu, and all that constantly on screen.
It takes some getting used to, but once you know how to flip between the Start screen and desktop, and once you have poked around with the Charms bar a few times, you will be surprised how similar Windows* 8 ends up being to earlier versions of the Windows* operating system. Just give it a chance.
Más información
Explora los sistemas Ultrabook™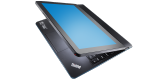 Compare procesadores, laptos, y dispositivos 2 en 1, incluyendo la Ultrabook™. Encuentre hoy su próxima PC.
Guía de compras Intel >