Advanced Technology to Boost Your Intelligent Systems
Discover technologies that lower costs, increase security, and simplify the management of embedded devices
Overview
The proliferation of interconnected smart devices has revolutionized how people and organizations interact, communicate, and work. As demand for devices with greater connectivity and functionality grows so does concern for power management, data transfer, and security. Intel® processors are designed to meet these challenges with advanced technology to simplify the deployment, management, and security of intelligent systems.
Packet Processing on Intel® Architecture
With Intel® processors, it's possible to transition from using discrete architectures per major workload (application, control, packet, and signal processing) to a single architecture that consolidates the workloads into a more scalable and simplified solution. As a result, developers may be able to eliminate special-purpose hardware, such as network processors (NPUs), co-processors, application-specific integrated circuits (ASICs), and field-programmable gate arrays (FPGAs).
Consolidate workloads with packet processing on Intel® architecture >
Signal Processing on Intel® Architecture
Signal processing functions have often required special-purpose hardware, such as digital signal processors (DSPs) and field-programmable gate arrays (FPGAs). However, recent enhancements to Intel® architecture processors are providing developers an alternative: the ability to execute signal processing workloads on an Intel® processor.
See how signal processing on Intel® architecture can simplify embedded design development >
Intel Thermal and Power Management Technology
Embedded developers understand the profound impact power consumption has on end-user utility bills, device form factor, and attainable performance, as well as battery runtime for mobile devices. A very effective way to manage power consumption is to put the system into a lower power state when the system workload decreases. Intel® processors support a number of power states that enable substantial power savings.
Improve battery life with Intel thermal and power management technology >
Intel® QuickAssist Accelerator Technology for Embedded Systems
As the complexity of networking and security applications continues to grow, systems need more and more computational resources for workloads, including cryptography, data compression, and pattern matching. Intel® QuickAssist Technology is designed to optimize the use and deployment of algorithm accelerators in these kinds of applications.
Boost embedded systems with Intel® QuickAssist Accelerator >
Hardware-Assisted Virtualization Technology
Hardware-based Intel® Virtualization Technology (Intel® VT)1 improves the fundamental flexibility and robustness of traditional software-based virtualization solutions by accelerating key functions of the virtualized platform. This efficiency offers benefits to the IT, embedded developer, and intelligent systems communities.
Design flexible intelligent systems with Intel® Virtualization Technology >
Intel® Trusted Execution Technology
Trusted compute pools with Intel® Trusted Execution Technology (Intel® TXT)2 support IT compliance by protecting virtualized data centers' private, public, and hybrid clouds against attacks toward hypervisor and BIOS, firmware, and other pre-launch software components.

Build secure embedded designs with Intel® Trusted Execution Technology >



Intel® Data Protection Technology for Transactions
Using a combination of hardware authentication and end-to-end encryption, Intel® Data Protection Technology for Transactions is designed to secure data from the moment a transaction is initiated all the way through the storage of the encrypted information on retailer and bank server networks.
Protect payment transactions and consumer information from point-of-sale to server >
Enable Intelligent Designs
Asistencia para el Centro de diseño integrado Intel®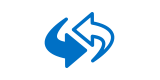 Acceda a asistencia técnica y de ventas, regístrese para una cuenta del Centro de diseño integrado Intel o administre su cuenta.
Contáctenos >
Información sobre productos y desempeño
1. La tecnología de virtualización Intel® (Intel® VT) requiere un sistema informático con un procesador Intel®, un BIOS, un monitor de máquina virtual (VMM) y en algunos casos, cierto software de plataforma, que estén habilitados para dicha tecnología. La funcionalidad, el desempeño u otros beneficios pueden variar según la configuración de hardware y software, y es posible que se necesite una actualización del BIOS. Es probable que las aplicaciones de software no sean compatibles con todos los sistemas operativos. Consulte a su proveedor de aplicaciones.
2. Las características y los beneficios de las tecnologías Intel® dependen de la configuración del sistema y podrían requerir hardware y software habilitados o la activación del servicio. El desempeño varía en función de la configuración del sistema. Ningún sistema informático puede proporcionar una seguridad absoluta. Consulte al fabricante de su sistema o su distribuidor minorista u obtenga más información en www.intel.com/txt.